PAWS Selangor updates their Facebook page with photos of the furkids on animals so please check there often.
Here are some from their gallery:
Singing for his breakfast
Siesta time after a good meal
You smell of fish, my darling
I might be getting a little heavy
Fish fingers?
A little privacy here, please?
Of course we're friends! What a silly question
How long am I supposed to be your weighing machine?
Is it chow time yet?
Adoption fees
The adoption fees for an animal from PAWS is as follows: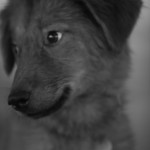 1. Adult Dog: RM50
2. Puppy: RM80
3. Adult Cat: RM30
4. Kitten: RM50
5. Mixed Breed: Minimum RM150
6. Pedigree animals: Minimum RM250 (rarely come with certificates)
Surrendering fees
If you wish to surrender an animal to PAWS, please be aware that you are required to pay a surrendering fee –
Adult dog: RM50
Puppy: RM80
Adult cat: RM30
Kitten: RM50.
Adoption and surrendering fees are necessary to help us meet the operational costs of running the shelter. Although we have set a standard minimum fee per animal we ask that if you can afford to donate more to our charity, then please do so.At present PAWS receives no government funding to run our shelter meaning we survive sorely on the kindness of the public for donations.
DONATIONS IN CASH AND KIND ARE GREATLY APPRECIATED.
Your help can make a difference. Thank you!
IMPORTANT:
No PAWS animal is to be taken out of the shelter on credit. Payment must be made and a receipt obtained. Always insist on a receipt for any money that you hand over to our office personnel.
Aside from cash donations, we are always in need of various other things. So if you're planning a visit to PAWS, please read
Wishlist.
PAWS Animal Welfare Society
Pilmoor Estate, Subang Airport Road,
47200 Subang, Selangor, Malaysia.
GPS : LNG 101.58168 LAT 3.10975
WAZE: PAWS ANIMAL WELFARE SOCIETY
Tel: +603 7846 1087 Fax: +603 7846 5934
Email: pawshelter@gmail.com
OPENING TIMES:
Monday – Friday (Except Wednesday and Public Holidays):
9.00 a.m. – 4.00 p.m.
Wednesday: CLOSED for maintenance
Saturday & Sunday:9.00 a.m. – 4.00 p.m.
- See more at: http://www.paws.org.my/contact/#sthash.cUNb1onp.dpuf